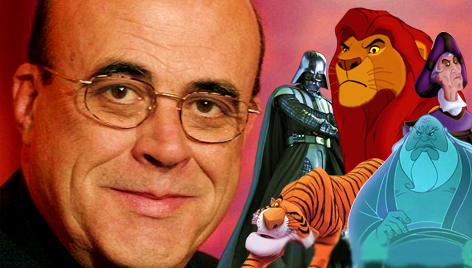 It is vitally important to have movies dubbed in other languages to give people from all of the world the opportunity to enjoy these Disney classics in their own native language. Frollo has been dubbed into many languages, provided by some very fine, talented actors.
It is with sad news to report that voice actor, Constantino Romero, who provided the Spanish dubbing for animated characters such as Judge Claude Frollo for
The Hunchback of Notre Dame
, Shere Kahn for
Jungle Book 2
and Mufasa in
The Lion King
has passed on. May 12th, 2013 at the age of 65.

Here are a few video clips of his work providing the Spanish dubs for Frollo:
Constantino Romero as Frollo for
The Hunchback of Notre Dame
(1996), credit to
EntrenadorRojo3

Part 1


Part 2

Rest in Peace, Constantino Romero (1947–2013)

~~~~~~~~~~~~~~~~~~~
Enjoy our other groups as well-More groups help spread the awareness of this awesome story: